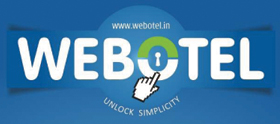 Hotel Management ERP Software
Configured According to your Hotel/Resort, Setup Multiple Sale Points, Multiple Restaurants, Multiple Kitchens, Minimal Startup Cost, Total Operational Automation, More Time to focus on Strategic Tasks, From Online Reservations to checkout; Stores to Recipe, Manage Multiple Properties, Scalable and Customizable.
Download the Webotel Brochure Now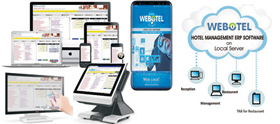 Restaurant Management ERP Software
Complete Restaurants Management, Stores Inventory and Recipe Management, Android apps for Captain Orders Connected to Kitchen and ERP, Locally installed Software Accessible from anywhere, Effective communication. On the Fly Reports, Anywhere Availability - Internet or Intranet with Automatic Synchronization, Customised Dashboards.
Download the Restaurant Brochure Now